Thanks all for participating POW actively. Here's the list of winners:
1st prize: Park, Minjae (박민재) – 2011학번
2nd prize: Lee, Myeongjae  (이명재) – 2012학번
3rd prize: Suh, Gee Won (서기원) – 수리과학과 2009학번
4th prize: Cho, Junyoung (조준영) – 2012학번
5th prize: Kim, Taeho (김태호) – 수리과학과 2011학번
Congratulations! As announced earlier, we have nicer prize this semester – iPad 16GB for the 1st prize, iPod Touch 32GB for the 2nd prize, etc.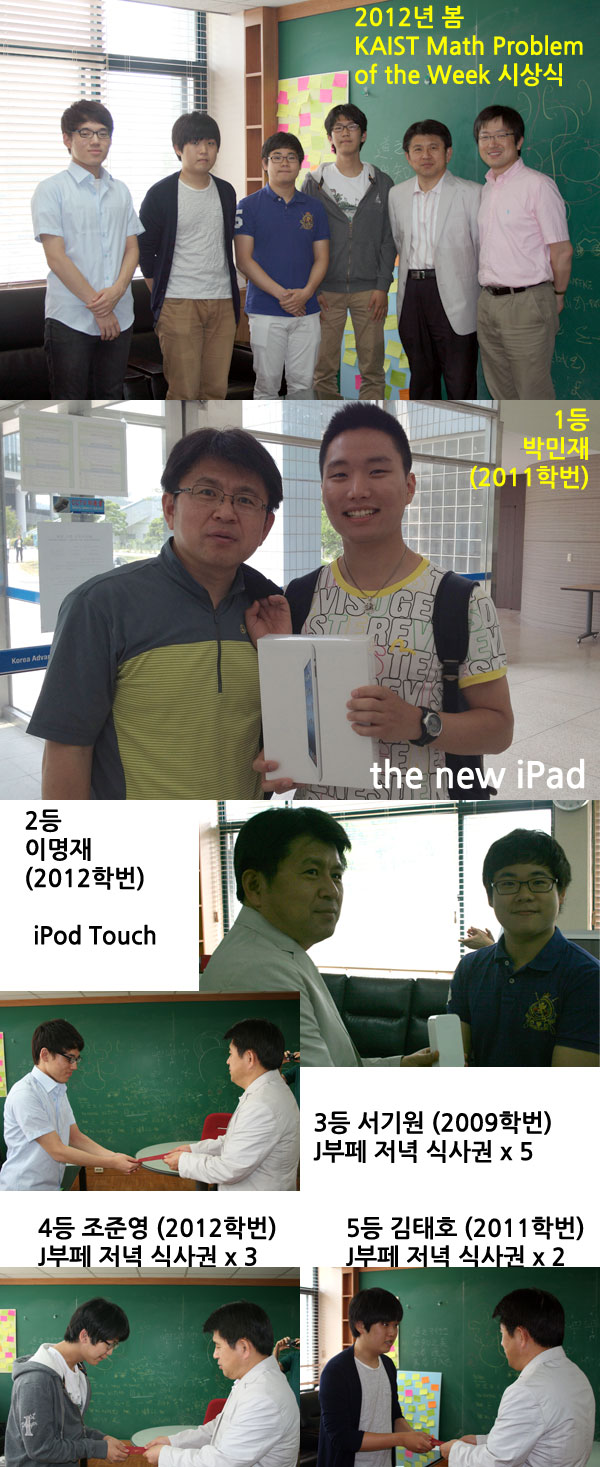 GD Star Rating
loading...