Thanks all for participating POW actively. Here's the list of winners:
1st prize:  Jeong, Seong-Gu (정성구) – 수리과학과 2007학번

(shared) 2nd prize: Ok, Seong min (옥성민) – 수리과학과 2003학번

(shared) 2nd prize: Lee, Jaesong (이재송) – 전산학과 2005학번
Congratulations! (We have two students sharing 2nd prizes.) POW for 2010 Spring will start on Feb. 5th.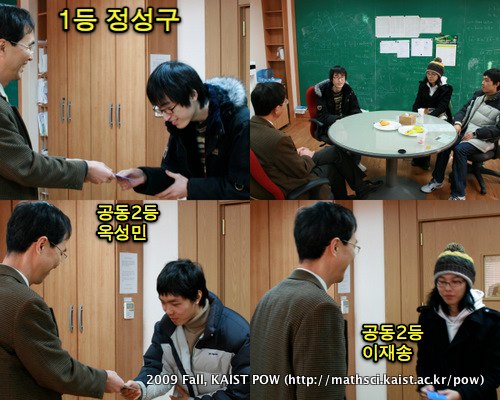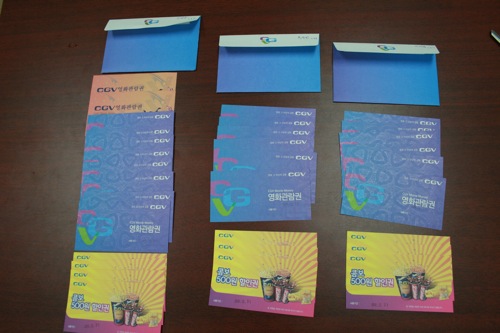 Prach Siriviriyakul (2009학번) 3 pts
GD Star Rating
loading...
Concluding Fall 2009

,