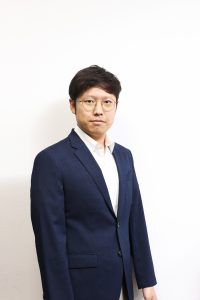 Professor Kyeongsik Nam has been awarded with the POSCO Science Fellowship 2023 and will receive a research grant of 100 million Korean won for up to two years.
The POSCO TJ Park Foundation has offered the Fellowship since 2009 to support outstanding young scientists working at universities and institutions in Korea, thereby helping them grow as one of the world's leading researchers in basic research and applied science. This year, a total of 33 researchers have been selected as the recipients of the Fellowship in the six fields of mathematics, physics, chemistry, life science, metallic materials-material science, and energy materials.
Professor Kyeongsik Nam will receive grants for his research from Samsung Electronics, a leading South Korean tech company, beginning this year. Samsung Science and Technology Foundation, established in 2013 by Samsung Electronics to help foster development of science and technologies, releases semi-annually a list of research programs for funding. The foundation announced its selection of 19 future technology research projects to support in the second half of 2022. The projects include the pioneering studies and future technology research programs of 9 in science and 10 in technology. Professor Kyeongsik Nam's work on "Universality of log-correlated fields" has been chosen as one of the 9 breakthrough research projects in science.